My name is Julie Ankers, but I'm better known as Jules. Throughout my working life I have predominantly held positions of Finance Officer, that have also included a variety of administrative duties, and these roles have been across a number of different industries. As part of a trend at the time, I undertook a profile test where the outstanding result was a way-above-average attention to detail. Embracing this, not only have I continued to work in areas that utilise this skill to its fullest, but it also plays a part in my leisure activities.
Leaving school after secondary education because I'd landed a job that should have been a lifetime position, I soon learnt that these roles are becoming scarce and that to progress required the resilience to manage change and continue to learn. In bookkeeping I am self-taught, moving with the introduction of increasingly sophisticated financial software and honing skills from each change in role. I have managed all accounting functions and can produce management information for Directors to base their decisions on. I have introduced good practices and reduced outstanding debts and created accounting processes for new business. I have supported teams and businesses with administration that allows others to concentrate on their own roles without needing to concern themselves with the details.
During the period my two lads were young, I ran my own business and joined various committees in the education sector that led to a role at a Primary School for a number of years. I also took on sporting administration roles in both youth cricket and football, which would then become a passion of mine for the development of players in both sports. I have worked for a professional football club and a county cricket board in my time and, although change again was initiated, I remain within a football club despite a physical move 300 miles away.
More recently, I have taken on some more professional development and studied a diploma in Proofreading and Editing which I passed with a distinction. This has enabled me to expand the areas of work that I can involve myself in.
An ex-manager of mine once said, "you are more than just a clerk Jules, your diligence, strong work ethic and attention to detail provides a solid rock on which we base our business." I'm not afraid to speak my mind, throw ideas into the ring or even a curve ball if I feel that it's appropriate but equally, I'm a team player, tucked in the background holding it all together.
Bookkeeping
I can provide all or any of these services that can take the accounting processes off your hands and ready for your accountant, and allow you to get on with your business. This can include invoice raising, expense coding, bank reconciliations, supplier invoice checking, payment chasing, payroll runs and reporting. I am fully conversant with Sage, Xero and QuickBooks online software packages.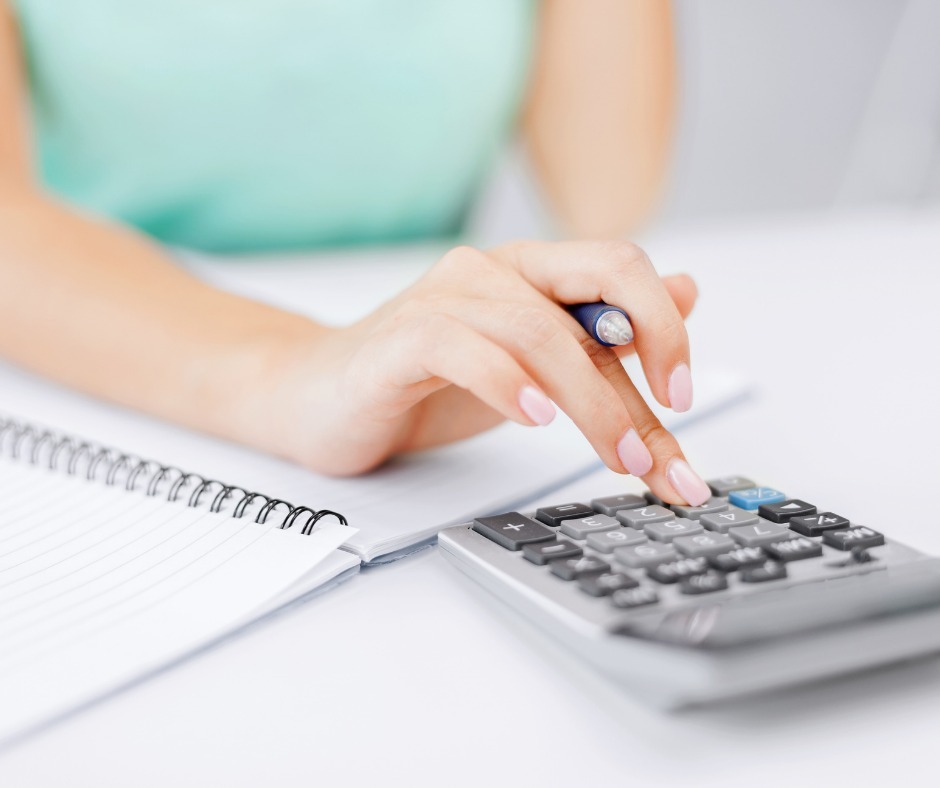 Proofreading
Using the Oxford Style Guide standards, I can check your productions for grammatical errors, sentence structures and natural flow. I will collaborate with you a style sheet for checking of unusual terms and spellings and how errors need to be highlighted for correction. This will allow you to be creative in your leaflets, documents, brochures, blogs, posts, etc without worrying about spellings and grammar.
General Research
Research isn't just about Googling! Information will need challenging by examining the proof, origin and validity of such information as well as proper citing of reference for academic reasons. Market research can lead to various offshoots and ideas for product development. However, research can be time consuming and referencing lost by jumping around, so a more structured programme may be beneficial. A produced report, rather than the blind alleys, can take your business forwards.
Email Correspondence
As businesses grow, the initial 'contact me' email address set up at the start now gets flooded with spam, unnecessary contacts, marketing, duplications, etc, which takes time to read, delete or process. You may have expanded to employ other people so now has multi-voices. All this unnecessary sorting is removing you from your business activities and important messages can get lost in the volume. I can help monitor and process so all you see is the relevant information.
Administrative Services
Lots of projects need administrating, reporting on, arranging, organizing but are equally time consuming. However, anything that can be done in front of a computer screen with a phone in hand could be outsourced for handling. For example, travel itineraries, brochure productions, grant applications, information gathering, form completions – the list is endless. Think along the lines of a PA bringing things together whilst you get on with business.
What my clients say
"I have known Jules for c15 years both in regard to her sporting administration roles and also her finance officer position. I am very demanding with regard to the standards of the work I expect and also the timeliness of that work. I look for people I can trust and those that I can have utmost confidence in. Jules has delivered all of that and more. I have found Jules to be trustworthy and professional yet with a warm relaxed caring manner. She has a very strong customer service ethos and is conscientious about the work she produces. I have found her to be readily accessible and approachable. Her sporting administration and financial accounting technical knowledge is very strong and I have absolutely no hesitation in recommending Jules to others." – Mick P, (Area Director)
"Jules is conscientious, diligent, knowledgeable and challenging. Everything that you could want to help you achieve your business objectives. In short, an integral and essential part of the team." – Andrew L, (Chairman)
"Jules is my 'Girl Friday' when I need something doing with any of my businesses or even that of others. She's friendly, approachable and easy to work with. She's consistent and willing to take on the challenges I've placed with her. I wouldn't hesitate to recommend her to others for all sorts of administrative projects or bookkeeping." – Jason W, (Managing Director)
"When dealing with people within a business environment I always look for people who can give you time, attention, knowledge, confidentiality and professionalism which Jules provides on a consistent basis and in abundance. Jules is always on hand to provide a fantastic service in a professional and timely manner, she always impresses me with her knowledge within the industry and can never do enough to help and support you. Always an excellent service." – Peter B, (Facilities & Football Development Manager)
"Jules work is both meticulous and of a particularly high standard, I have relied on her loyalty and complete professionalism over the last five years." – Danny L, (Academy Director)
CLICK THE BUTTON BELOW TO GET IN TOUCH BY EMAIL